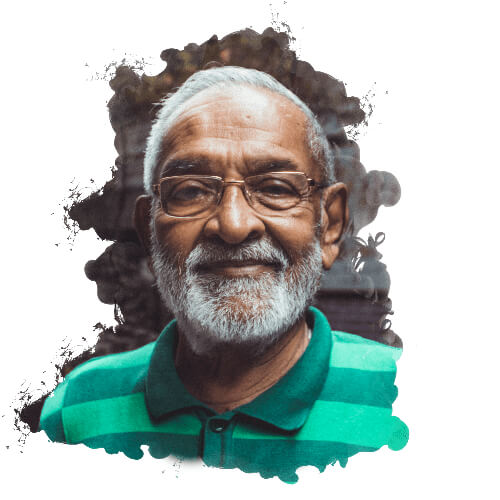 G. K. Swamy
Founder & Mentor
Our founder and mentor, Mr. Swamy is a retired Economist from Mumbai. He devoted his retirement years to provide constructive interventions for the empowerment of Purkal's backward rural populace for the last 22 years.
---
P. N. Narayanaswamy
Chairperson
Mr. Narayanaswamy heads Travel Scope India, based in Delhi. He has been a great ally and has introduced many valuable people to the Society who have helped further its cause.
---
Anoop Seth
Director & Secretary
Mr. Seth, a successful financial-services-professional and a long-time donor, has been a Director and volunteer since December 2016. He took over as Secretary from the Founder, Mr. G.K. Swamy in July 2019.
---
Vijay Toley
Director
Mr. Toley is the Executive Director of Tex Corp Ltd. With an extensive network of contacts around the country, he has been instrumental in bringing vital support to us.
---
Padmini Sambasivam
Director
Mrs. Sambasivam is the Principal of the Welham Girls School, Dehradun. Her academic experience is a great strength to our School.
---
Shashank Vira
Director
Mr. Vira is the Founding Partner of the Hearth Advisors. As an entrepreneur, educator and social infrastructure financier, his experience, in leading organizations at the grassroots, is a valuable addition to the family.
---
Sanjala Wazir
Director & Senior Education Advisor
Mrs. Wazir is an educationist to the core. With 20 years of experience in teaching and leadership roles at the Welham Girls School, Dehradun she ideates best practices and effective teaching methodologies for our School's ecosystem.
---
Arati Nagaraj
Principal
Mrs. Nagaraj has worked as an educator in India and the USA for the past 30 years. Her focus has been on teaching and learning practices for both children and adults. In addition, she has experience as a teacher, curriculum designer, EdTech evaluator, corporate employee trainer and school board trustee.